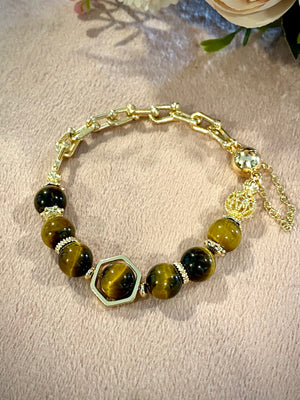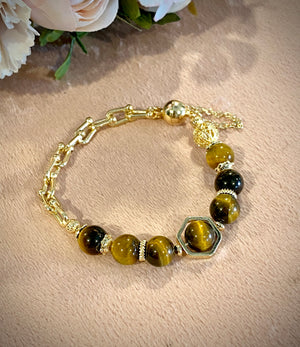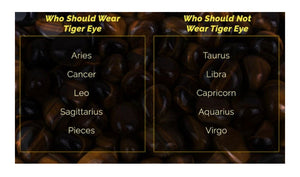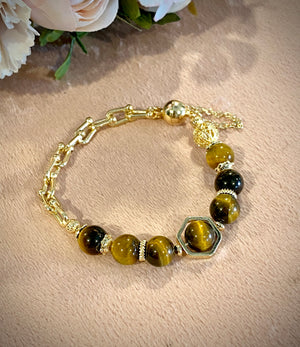 Tiger's Eye Chic
Tiger's Eye
Tiger's eye is capable of shielding you from negative vibrational energy. It empowers us to make great decisions and also bring success in love, riches and luck.
Tiger's Eye represents strength, power, confidence, intelligence, daring, and following one's own heart and head, no matter the odds. Do wear Tiger's eye on your left hand to attract love, riches or luck!
虎眼石
虎眼石的作用能发挥如王者的力量,令事件容易达成协议,名成利就,有避邪招财及聚财的作用。能激发勇气,带来信心使人勇敢的宝石;做事能贯彻始终,做人能坚守原则,可使人在事业上有突破,或者爱情上争取到幸福。虎眼石是投射性石,适合佩戴在左手。
Fits 14 to 16cm wrists, strong magnetic closure
8mm beads 
14k gold plated jewelry findings and chain
*Do not shower with bracelet. Avoid contact with perfume or alcohol. Wipe clean and placed in zip pouch provided and store in cool dry place.