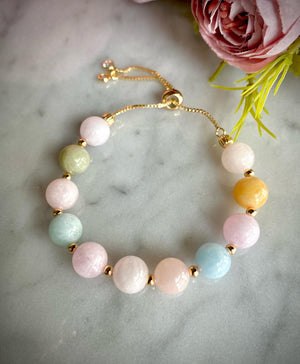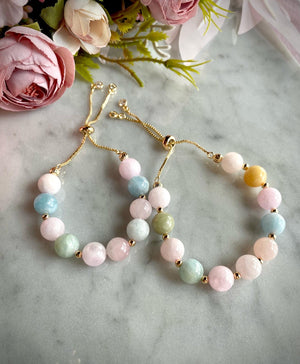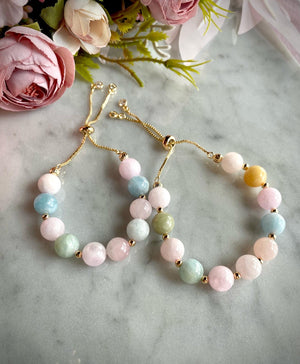 Sweet like Macaroons
Nothing beats sweetness than these Morganite bracelets. 


Comes in two sizes  can be worn as a mother and daughter set. (RM78 each or RM145 for a set)
Adjustable lengths 
9mm beads 
Morganite
Morganite offers pure love and compassionate energy. It will fill ones aura from head to toe with calm and relaxing vibrations. It's lovely sweet colours brings joy and warmth to the wearer.
摩根石
有着如馬卡龍般的夢幻色彩的摩根石,摩根石是愛、魅力、機智與親切的象徵。摩根石在眾多水晶寶石中,總是能帶給人平靜的感覺,故被認為可以減壓,帶給人放鬆的心情的神器。