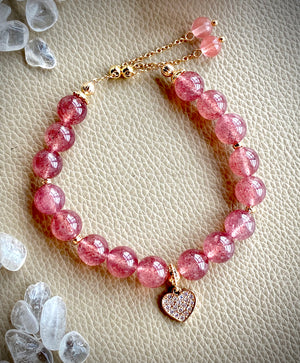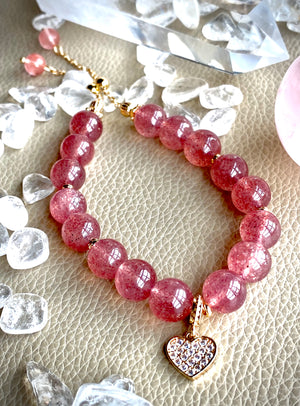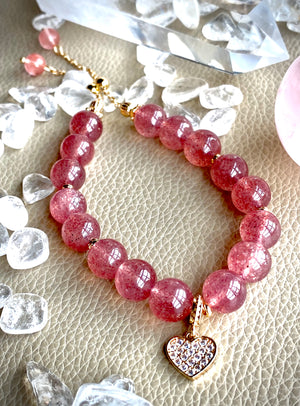 Strawberry Sweetness Bracelet
Wants a powerful connection with your loved ones? Or still finding true love? Seek no further! Let this beautiful Strawberry Quartz bracelet aids you in achieving that! 


Size 8 mm beads
14k gold plated jewelry findings 
Adjustable length
Strawberry Quartz

This is a stone of guidance, bringing out the possibilities in you and harnessing the power of love and peace. Strawberry Quartz embodies a powerful love vibration but it does much more to benefit your life. It has a strong energy to stimulate a flow of happiness and joy.
草莓晶

佩戴草莓晶有助于提升爱情运势,又能让思考变得更清晰及令心境平和安详。佩带草莓水晶还能增加个人魅力,给业务人员佩戴草莓晶可增加业绩,财源滚滚!
*Do not shower with bracelet. Avoid contact with perfume or alcohol. Wipe clean and placed in zip pouch provided and store in cool dry place.