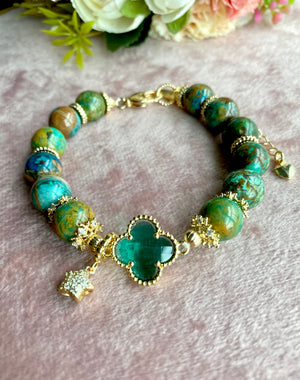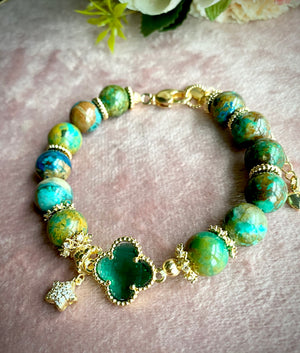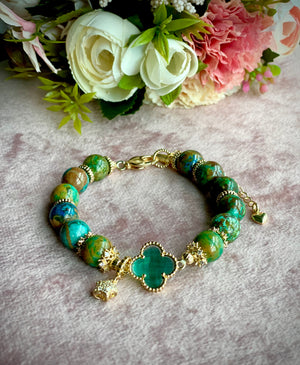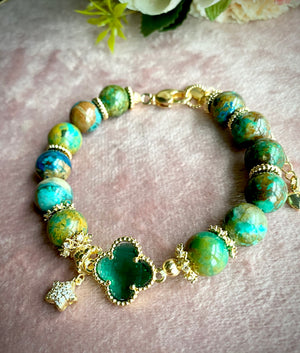 Rise of the Green Phoenix
Chrysocolla bracelet
凤凰石手链

Chrysocolla can be used daily to bring light, love  and healing into your life. This stone can help you express your feelings. It also inspires flexibility in your life and creativity in all things. It helps you communicate effectively with others. Chrysocolla draws off all negative energies. 

漂亮独特的凤凰石是护身符的一种,传说它能避免佩戴者能量流失,为佩戴者带来源源不断的能量补充。它拥有一种平衡的力量,它能给佩戴者带来宁静的磁场,释放和舒缓压抑已久的忧伤。它也能让你更能表达自己。