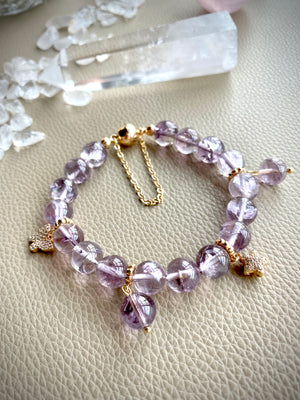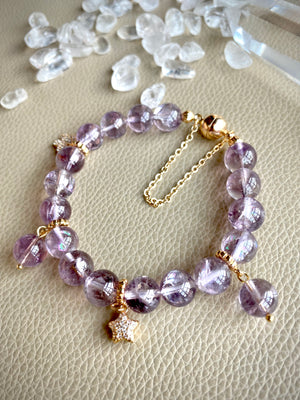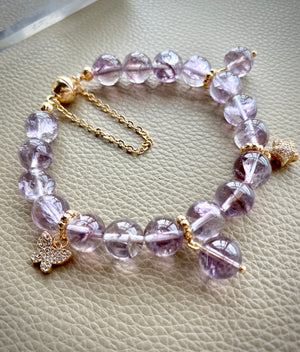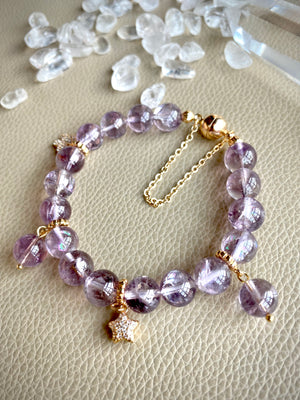 Purple Azetulite Charm Bracelet
A perfect fun piece for everyday wear! 

Size 9mm beads
14k gold plated jewelry findings and star and butterfly charms. 
Fits Size 15 to 16cm wrists 
Strong Magnetic closure
Purple Azetulite
Azetulite is a high vibration stone that will allow one to enjoy feelings of peace, serenity, and joy.

Azeztulite is believed to have no negative or neutral energies. It also does not require any kind of cleansing.

紫阿塞
紫阿塞水晶拥有特殊并且高频的能量流,晶体透明度极高,如同紫色玻璃一样,还带有彩虹般的绚丽!它是觉醒智慧之石。它是不需要消磁的而且能净化其他水晶。

*Do not shower with bracelet. Avoid contact with perfume or alcohol. Wipe clean and placed in zip pouch provided and store in cool dry place.