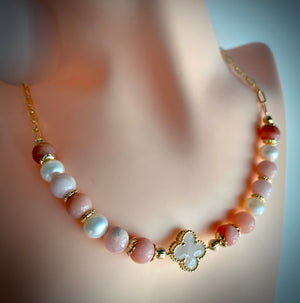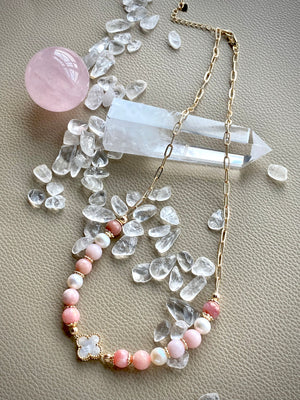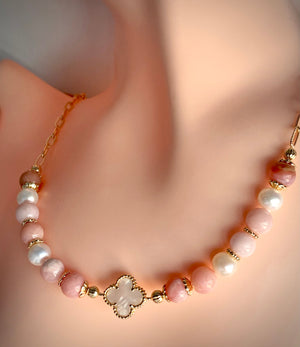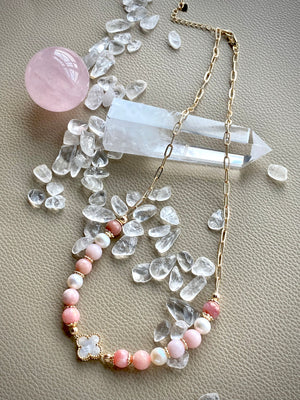 Pink Opal Pearly Charm Necklace
Beautifully designed with freshwater pearls and Pink Opal.  Sweetness overload. 


Bead size 8mm beads. 
Adjustable necklace length.  

Pink Opal
Fills your aura with peace and tranquility. A beautiful stone for emotional balance and compassion. It is also known for mood elevation. Pink Opal is quite rare and harder to come by.
粉澳宝

长期佩戴可以改善人际关系,助于心想事成。粉澳宝是澳宝家族中较稀有的一种。
*Do not shower with necklace . Avoid contact with perfume or alcohol. Wipe clean and placed in zip pouch provided and store in cool dry place.