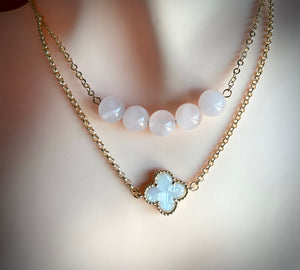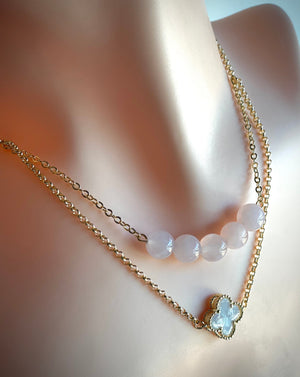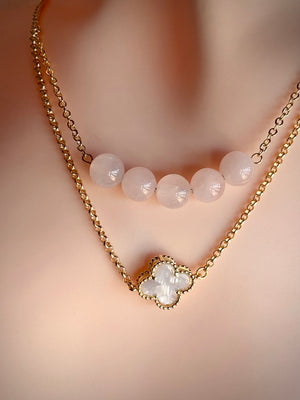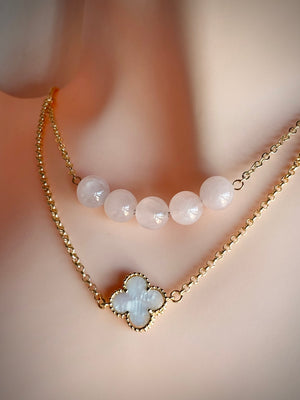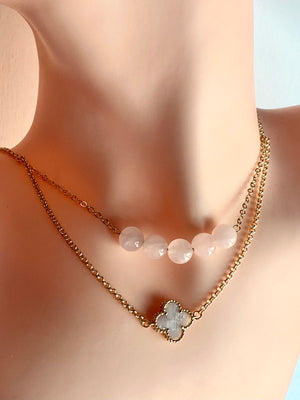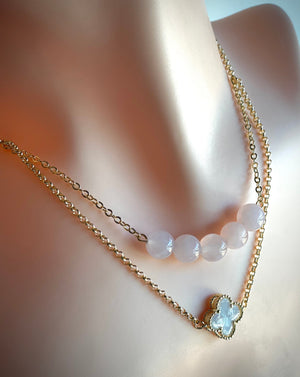 My Lucky Rose Quartz Necklace
Feel calmness, femininity, compassion and love when wearing this lovely necklace. Adjustable length, hence can be worn as a regular length necklace or as a choker. 
14k gold plate jewelry findings 
Length: 45cm to 60cm

Rose Quartz
Rose Quartz has the ability to align your chakra so you feel connected, comforted, and open to all the possibilities that a joyous life can bring. Many wear Rose Quartz to attract romantic notions of love or improve relationship.

粉水晶
粉晶,主开发心轮,加强心肺功能的健康,可松弛紧张情绪,舒缓烦躁心情,让心情平和和开心起来。再来它能协助改善人际关系,增进人缘、生意缘,是开门做生意的最佳利器。