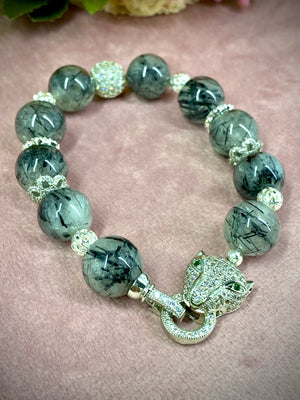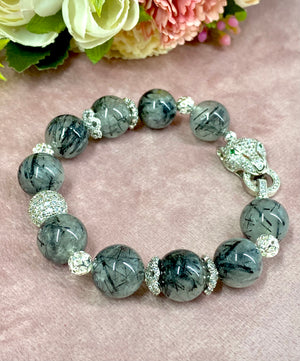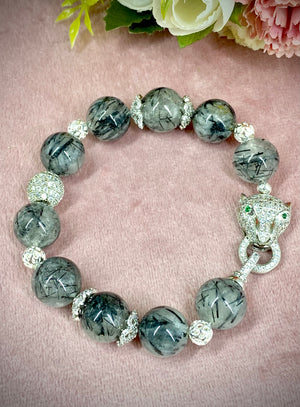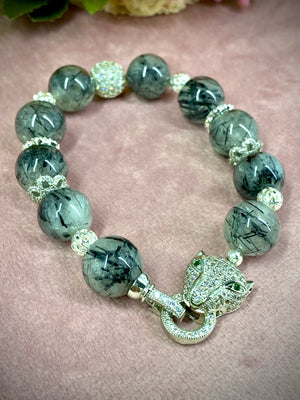 Lucky Leopard Black Rutilated Quartz
Black Rutilated Quartz
黑发晶 钻豹手链 (戴了就赚爆)
Size 12.5 mm beads
16cm in length
Silver jewelry findings with leopard diamonte

Black rutilated Quartz gives protection against the ill thoughts of others. It helps to reach the root of problems and facilitates transitions and a change of direction. Soothes dark moods and relieves fears, phobias and anxiety. It will also offer you power when you need to make good deals when it comes to your business, bringing good luck and fortune.
黑发晶以消除负性能量著称,佩戴可以消除身上不良浊气,例如生病、出入复杂的场所、甚至常常需要夜出的朋友,都可以有效的防止不良磁场的干扰。黑发晶也能招来正、偏财哦!

*Do not shower with bracelet. Avoid contact with perfume or alcohol. Wipe clean and placed in zip pouch provided and store in cool dry place.