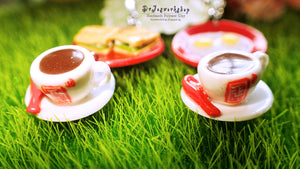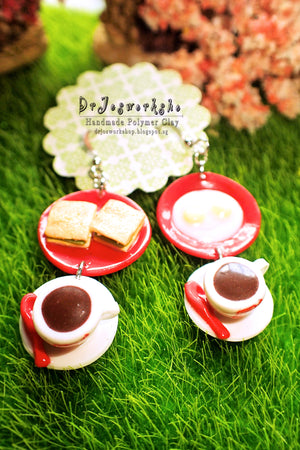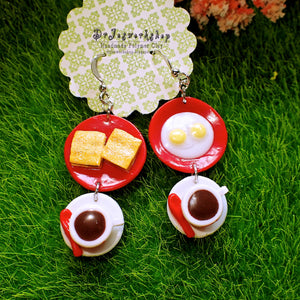 Local Delight Toast Set
What is your favourite breakfast? In Singapore, we love our kaya and toast! Now carry it with you whenever you go! Handcrafted from polymer clay. 
Wear it as earrings or as a keychain. Custom made to suit your needs. 
Light weight 
I make everything by hands without using any molds or other forms. Have that in mind that this is handmade. So all the small details might be slightly different from the photos. But I do take time to make everything to look as close in the photos as possible.
 All items are hand sculpted and painted. Custom orders will take a week to fabricate.