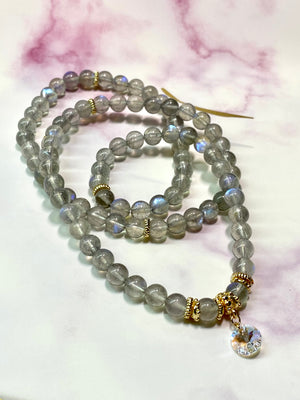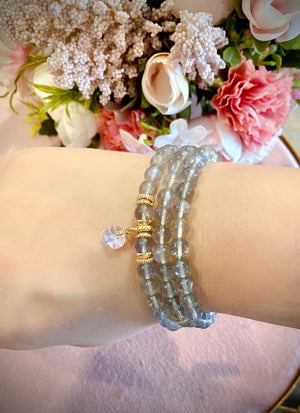 Grey Moonstone Bliss
Grey Moonstone
灰月光石

It can help those unable to sleep well. It has a soothing calming effect hence helps to restore emotional balance.

灰月光石在佩戴时,能起到安神助眠、调节情绪的作用。另外灰月光石还能调节焦虑、紧张的情绪。

Size 6mm beads
Worn Multiple rounds or as a short necklace 
多圈,可以当项链和手链戴
*Do not shower with bracelet. Avoid contact with perfume or alcohol. Wipe clean and placed in zip pouch provided and store in cool dry place.