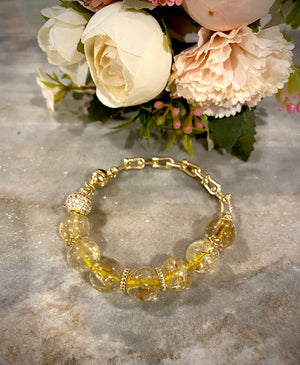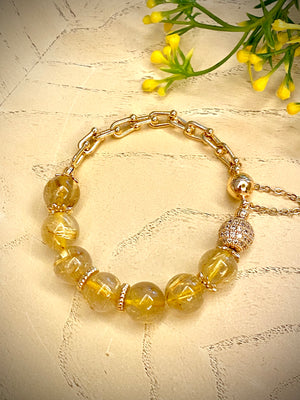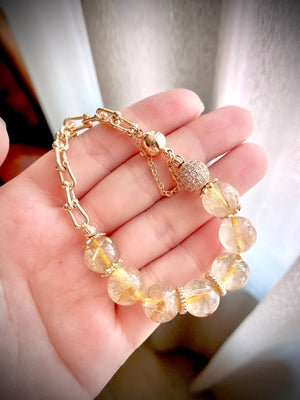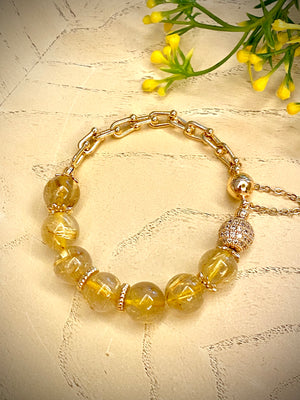 Golden Prosperity Bracelet
For those who wants wealth and good luck, look no further, this is the bracelet for you! Designed to match all outfits and styles, do not miss out on this one! 


11.5mm beads size
Magnetic closure for easy wearing 
For size 14cm (Loose fit) to Size 16cm (Snug fit) wrists. 
Gold Rutilated Quartz
Gold rutilated Quartz helps in filtering negative energies and protects from harm. The golden rutilated quartz works well within all your chakras, buts it mainly works with the solar plexus, seat of the will. It allows you to use your energy to manifest prosperity and abundance in your life. In addition, it amplifies and magnifies the energies of any other crystals touching it.
金发晶

金发晶是水晶中的上品,寓意吉祥如意,万事太平,品味与地位的象征。它的招财能力特强,还能辟邪,更能补足磁场,令人活力十足。佩戴它能当幸运符使用,使者逢凶化吉的作用。