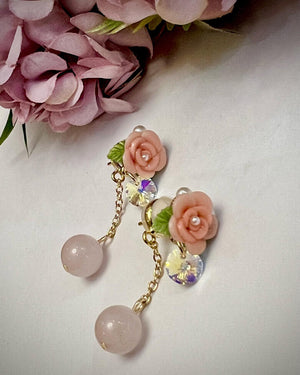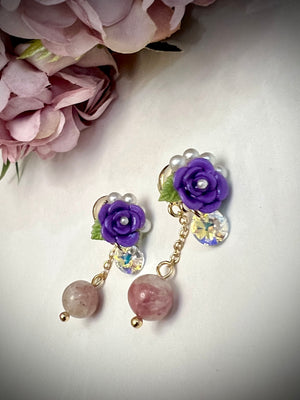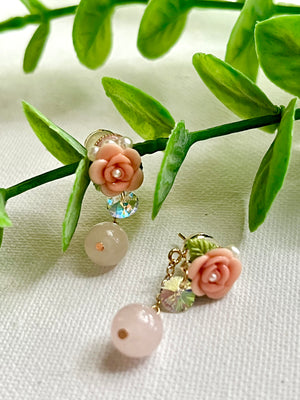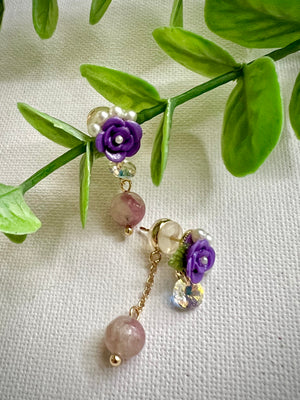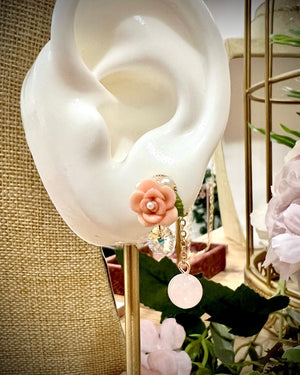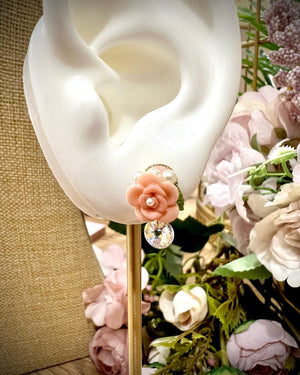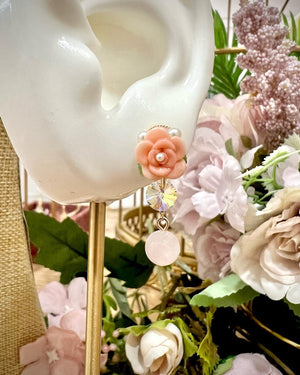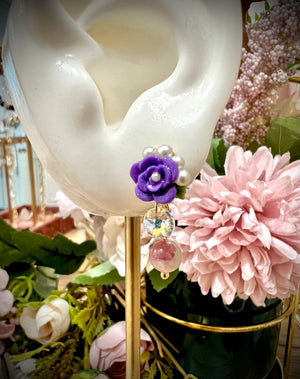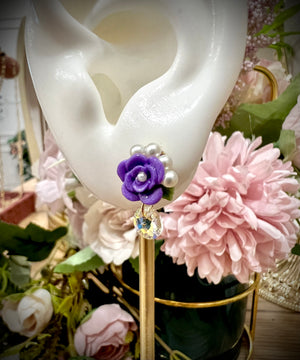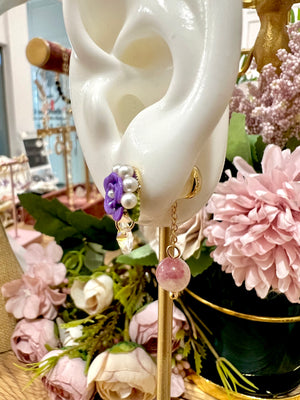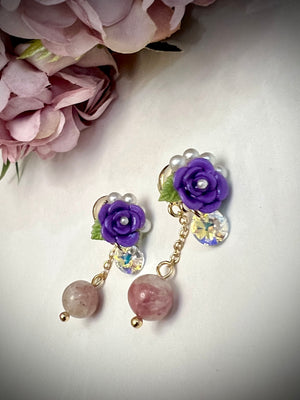 Dainty Sweet Rose Earrings
Fancy a pair of dainty sweet rose earrings, search no further! Handcrafted with polymer clay and designed with Gemstones and Swarovski crystals. This is a unique pair that can be worn multiple ways. 


精美小巧软陶玫瑰耳环。 搭配着玉石和水晶更为动人。几个佩戴方式。
14k gold plated jewelry findings. 
do not shower with costume jewelry.