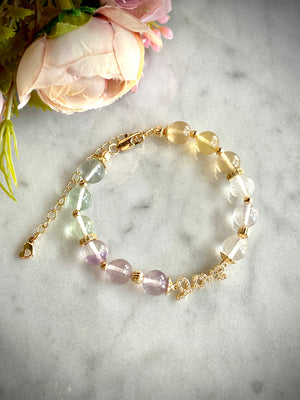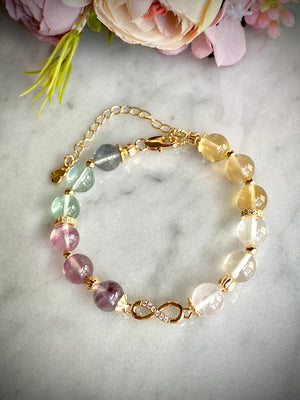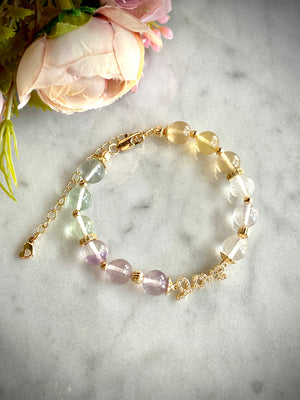 Clarity Bliss Bracelet
This beautiful fluorite crystals comes in two designs  
Free Size, adjustable chain
14k gold plated
8mm beads  

Fluorite
Fluorite gemstone is often referred to as "Genius Stone" due to its ability to help people achieve their goals, acquire new knowledge, and activate both brain hemispheres simultaneously. It is believed that wearing this stone may help you achieve perfection through knowledge, help you balance memory, and achieve harmony. 

萤石

萤石又称"软水晶、七彩宝石、彩虹宝石"。萤石有助于注意力集中,不易受到外在的干扰,能够屏除杂乱思绪,有效增进学习和工作效率,适合办公和学生人群佩戴。萤石适合暴躁易冲动的人佩戴,能够帮助控制个人情绪。
Do not shower with bracelets.