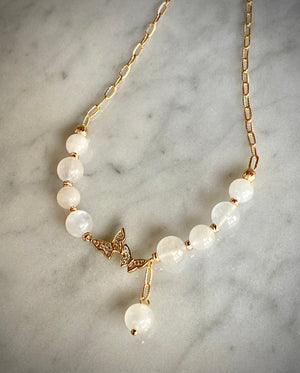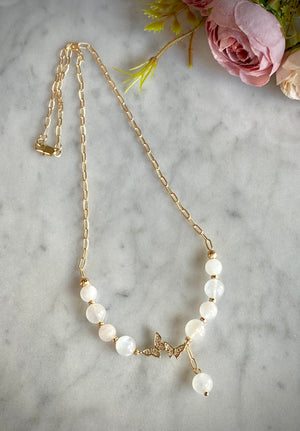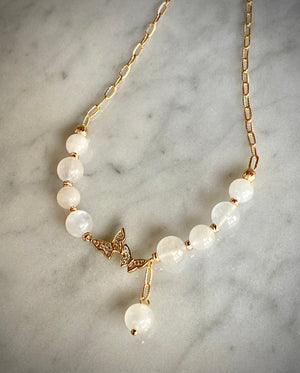 Butterfly Peace Necklace
45 to 50cm in length
8mm beads size 
14k gold plated jewelry findings 
Do not shower with necklace 
Benefits:

Bluemoonstone

This stone is a very sensual, feminine, and nourishing stone that has the ability to heal what pains you and bring you back to wellness and wholeness.
It's a stone that carries sacred feminine energies.
It has high energy rays of blue colors and is always shimmering in powerful white energy, making it a very protective stone.
蓝月光可以稳定情绪,帮助吸收正能量,缓和不安的心情。