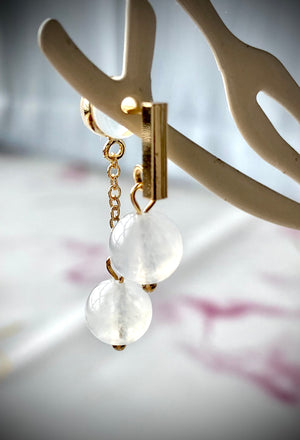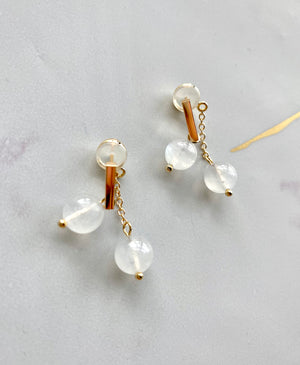 Bluemoonstone Charm Earrings
蓝月光 耳环
Blue Moonstone Earrings
7mm beads
14k gold plated
Blue moonstone is a very sensual, feminine, and nourishing stone that has the ability to heal what pains you and bring you back to wellness, wholeness and weight loss.
It's a stone that carries deep healing and sacred feminine energies.
It has high energy rays of blue colors and is always shimmering in powerful white energy, making it a very protective stone.
蓝月光可以稳定情绪,帮助吸收正能量,缓和不安的心情。
蓝月光石也有大量的鉀元素,使人精神百備,帮助减肥哦!
*Avoid contact with perfume or alcohol. Wipe clean and placed in zip pouch provided and store in cool dry place.