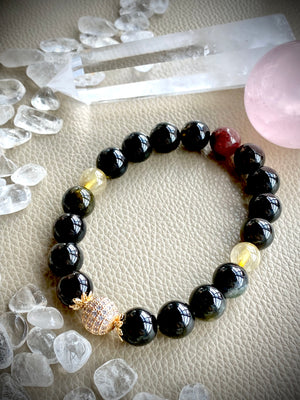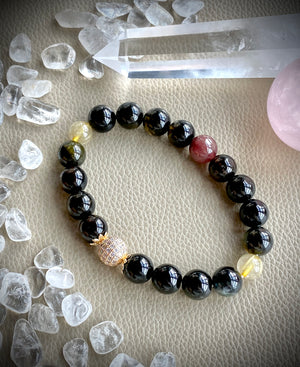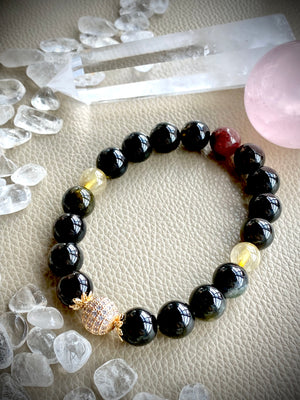 Black Beauty Bracelet
Feeling out of luck, love and energy recently? Look no further, let this beautiful Black Beauty lift the negativities in your life and bring in an abundance of good fortune! 


10mm bead size
Decorated with 14k gold plated jewelry findings 
Designed with Gold Rutilated Quartz. 

Black Tourmaline Bracelet
One of the strongest crystals in eliminating negative and evil energies, brings abundance wealth and good fortune. It also helps to keep a focus and calm mind. In addition, Black Tourmaline helps to exude personal charm, hence aids in developing friendships and love.
黑美人碧玺
水晶家族中最聚财、聚福、辟邪的宝石。它能开发智慧,使人冷静、集中,头脑清晰,为你创造更多的事业机会及带来财富。其次,黑美人碧玺能帮助散发个人独特魅力,有助促进友情、爱情的发展。

*Do not shower with bracelet. Avoid contact with perfume or alcohol. Wipe clean and placed in zip pouch provided and store in cool dry place.