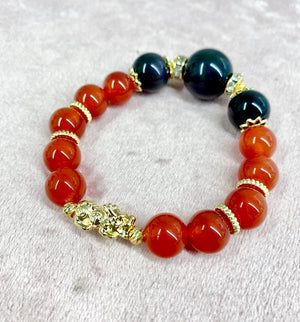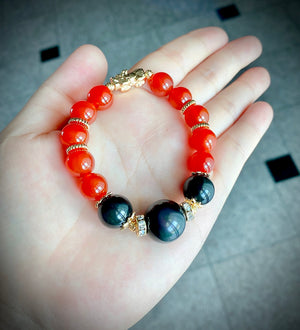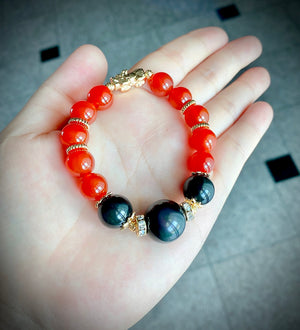 Auspicious Charm Bracelet
South Red Agate and Black Obsidian Crystal bracelet
南红黑曜石手串

Attracts wealth, repels bad luck and protects.
招财、辟邪保平安的必备手串(神器)!
Black obsidian 15.8mm and 12mm beads 
South Red agate 10mm beads
suitable for 14cm to 15cm wrists stretch bracelet 
14k gold plated Pixiu and jewelry findings
*Do not shower with bracelet. Avoid contact with perfume or alcohol. Wipe clean and placed in zip pouch provided and store in cool dry place.