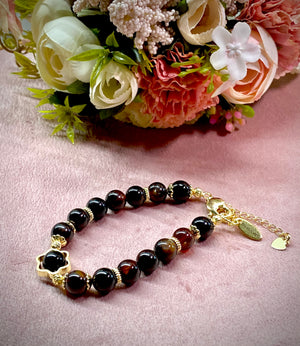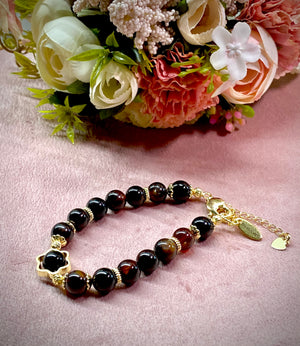 Andesine Labradorite Bracelet
Andesine Labradorite Bracelet
安德森长石 手链

Size 8.4mm beads
Length of bracelet free size
14k gold plated jewelry findings

Andesine is associated with the heart chakra and is used to dispel negativity while providing clarity to one's thoughts. According to metaphysical beliefs, andesine is also a grounding stone that can help ease stress.

安德森长石石近期2003发现的矿石,它很稀有所以是非常值得收藏的!带星光,非常漂亮!有缘人请咨询哦!

有助於提高自身的頻率,加強對事物的透視力、洞察力,避免於被事物的表象所迷惑。 它也能激發潛能,具有沉穩,堅定,長波的能量特性,對於容易疲勞、經常體力不濟者,有助於加強生命力,增進體力和耐力

*Do not shower with bracelet. Avoid contact with perfume or alcohol. Wipe clean and placed in zip pouch provided and store in cool dry place.